Latest news
2016 winners trophies unveiled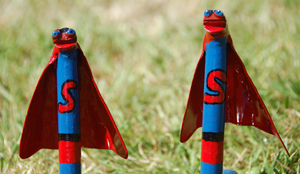 You could be the winner of one of these splendid "superhero" trophies - to be awarded to the winning adult and under 11's teams in this year's Wormcharming competition. Just get your team of three together, give yourselves an appropriate name and, ideally, fancy dress (see details of our 2016 theme below) and turn up in Blackawton on 1st May.
There's no advanced registration. Just pick up a registration form from Worm HQ (the village bus shelter!) on the day, complete and return it - along with the £3 per team registration fee - before midday to ensure your place in the competition.
Music Festival line-up annouced
As usual, the George Inn will be hosting a beer and music festival on Wormcharming day. Performers will be: The Nautibuoys, Bottled Blonde, Medicine Hat, Harbottle and Jonas, Mother's Ruin and Square Zero.
A detailed timetable and info on the performers is available here.
Calling all members of the emergency services - Mayday, Mayday, Mayday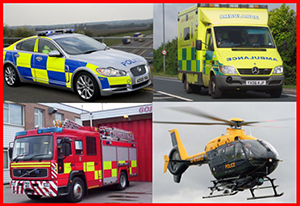 Yes - the 2016 Blackawton International Festival of Wormcharming is taking place on May Day (Sunday 1st May). So our fancy dress theme this year pays tribute to the emergency services. Very appropriate considering that the largest charitable donation from the event each year goes to the Devon Air Ambulance Trust!
Last year, our Wild West theme presented a wide range of possibilities for dressing up and the event attracted many more participants in fancy dress than we've had for a number of years. This year, we really want fancy dress to be the "norm" and we believe that the theme offers even more opportunities for "easy-to-do" fancy dress.
If you don't fancy being an Air Ambulance pilot or paramedic, there's the police, fire brigade, ambulance service, RNLI, coastguard, mountain rescue, doctors, nurses ... the list is endless.
Then there are the saviours who are seldom seen - such as our very own team from International Worm Resuce (IWR) who safely return all our worms to the ground after each Wormcharming competition. Maybe IWR will make their debut public appearance at Wormcharming this year!
If that's still not enough choice, you can stretch the theme to include fictional rescuers (such as Thunderbirds) and comic book super heroes - although too many chaps wearing their underpants on top of their trousers and pretending to be Superman would not be a good look in the village!
Whatever you wear to Wormcharming 2016, don't be in the minority - be part of the new Wormcharming "norm" - embrace the theme and dress the part. Who knows - you may even be a winner in our fancy dress competition!

Fun dog show
Immediately after the Wormcharming competition (around 14.00hrs.) there will once again be a fun dog show which will also take place in the Wormcharming field. Classes this year are: best fancy dress dog (emergency services), most beautiful eyed dog, fantastic furred dog, dog most like their handler, waggiest tailed dog, most interesting dog, best behaved dog, and best in show (only open to winners of previous categories). For people who would like to participate but who don't have a dog, there will be well behaved dogs to hire for each class! All dog handlers are reminded to be responsible by making sure that their dog is under control at all times and to clean up any doggy doings! There will be doggy drinking water available. There is an entry fee of £1 per dog per class and all entry fees will go to local charities.

Europe's most unmissable festival!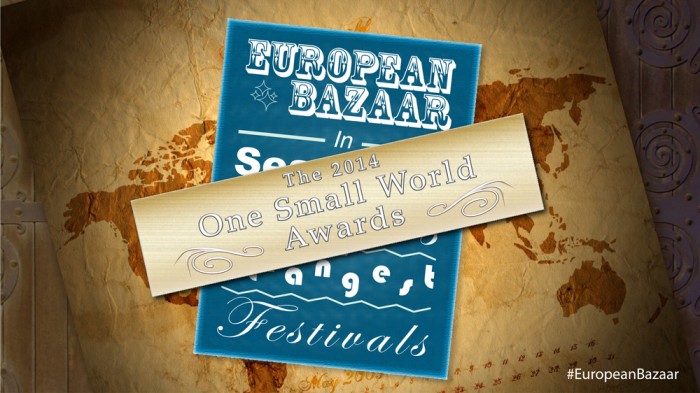 Yes, it's official! The Blackawton International Festival of Wormcharming has been voted "Europe's Most Unmissable Festival" by Australian journalist Grant Mills who attended 22 mad festivals in 10 European countries in 2014. Check out his video:
http://www.one-small-world.com/week-3-winner-europes-most-unmissable-festival-is/
More online footage
Also, Canadian film producer Cat Mills (no relation to Grant) has also put her video of the 2013 event online:
http://www.wickedweirdworld.com/wicked-and-weird-episode-7-the-international-worm-charming-competition/
Wormcharming memorabilia wanted
As well as informing you about this year's event, we plan to build up an archive of the history of Wormcharming in Blackawton. If you have photos, videos, stories or details of past winning teams please contact the Web (not Worm) Master to add them to the site.