Programme of events
The Festival is very much a whole village affair and lasts throughout the day. Early arrivals can check out the food and drink available at The Normandy Arms. A full range of drinks, plus bacon and egg baps, will also be available at The George Inn. Grab a beer and await the crescendo of activity leading up to the procession through the village.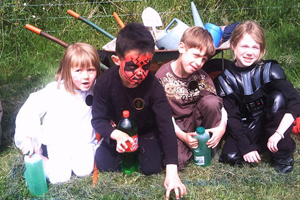 Fancy dress is strongly encouraged – irrespective of whether you're entering the wormcharming competition or just spectating. The theme for 2013 is "beach party" which provides a broad spectrum of possibilities for suitable attire. The fancy dress competition is free to enter and there will be prizes for the best themed outfits.
Everyone musters outside The Normandy Arms from 11am and things will get underway at midday when by which time all Wormcharming teams must have registered at Worm HQ. Be warned - anyone arriving with a fluid of any description to use in the wormcharming competition will be invited to sample some of it themselves. This is done to ensure that no-one is using irritants of any description.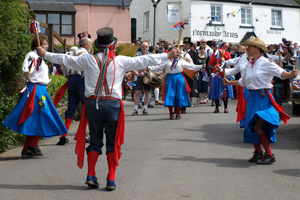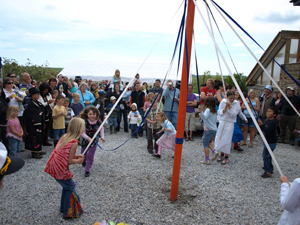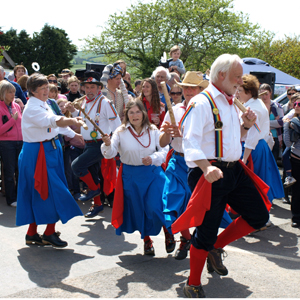 Once the teams have registered, it's time to parade through the village - lead by Blackawton Morris. At The George Inn, the procession pauses for a spot of May Pole dancing from the village children and everyone is invited to 'Toast the Worm' with their drinks. Then off we go again down - or it could be up - to the secret field to get the competition underway.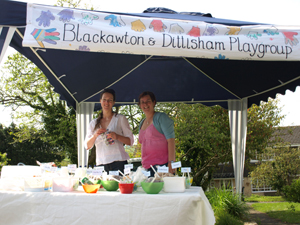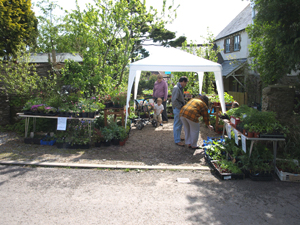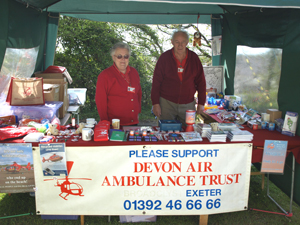 Lots of other things are happening throughout the day:
Immediately after the Wormcharming competition there will be a dog show which, this year, will also take place in the Wormcharming field. Classes are: floppiest ears, happiest dog/waggiest tail, most like its handler, best beach party fancy dress, dog the judges would most like to take home, best young handler (under 10 years old), best handler (10-15 years old), best veteran dog (over 8 years old), best younger dog (18 months to 8 years), best puppy (less than 18 months), best dog tricks, best short-haired dog, best long haired dog, most appealing eyes, best rescue dog. All dog handlers are reminded to be responsible by making sure that their dog is under control at all times and to clean up any doggy doings! There will be doggy drinking water available. All entry fees will go to local charities.
The George Inn is hosting a Beer Festival and a full afternoon of live music from 1.45pm until 6.15pm. The full programme can be found here. Food will be available throughout the day - starting with breakfast baps/butties and followed by alfresco food later in the day.
Throughout the day the Wormcharmer café will be operating at the Village Hall starting at 10.00 serving freshly baked scones, hot and cold drinks as well as cakes and biscuits, from 12.00 soup and a roll will also be available. There will also be a small selection of 500 ml bottled beers and cider available. The café will be open until at least the end of the dog show. Blackawton Allotment Association will be running the café. For more information, click here.
There will be stalls & street traders (inc. cakes/buns, WI, wormcharming merchandise) and other distractions throughout the village, a raffle and various other fun activities. Raffle tickets can be purchased from Worm HQ. Raffle prizes are on display in the Village Hall – check to see if you have won! Prizes can be collected from the Village Hall after the Worm Charming competition.
During the course of the evening, when it is judged that customers have consumed sufficient to not care how much they bid, there will be an auction of select lots at The George Inn.This is always a big fund-raiser for our chosen charities and we urge you to empty your wallets at this event.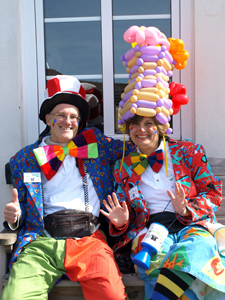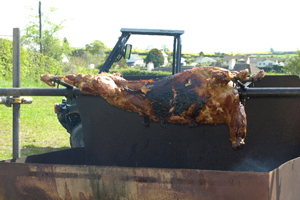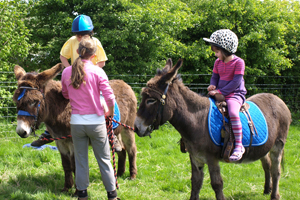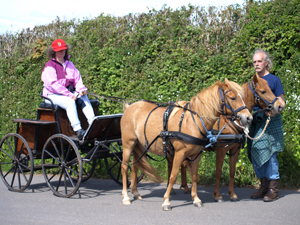 Timetable for the day
| | |
| --- | --- |
| From 11.00am | Gathering at The Normandy Arms. |
| By 12.00 noon | All entry forms to be handed in at Worm HQ (Village Bus Stop) |
| 12.30 | Announcement of team names & plots and charming substance tasting!! |
| 12.45 | Parade to The George Inn led by Blackawton Morris Dancers. |
| 13.00 | Toast to the Worm and May Pole Dance. |
| 13.15 | Parade to the Secret Field. |
| 13.30 | International Festival of Worm Charming competition. Fancy dress competition winners are selected during the competition. |
| 13.50 | Medals ceremony. |
| After medals ceremony | Dog show at Village Hall. |
| 13.45-18.15 | Live music and alfresco food at The George Inn with Beer festival throughout the weekend. |
| Evening | Auction at The George Inn |